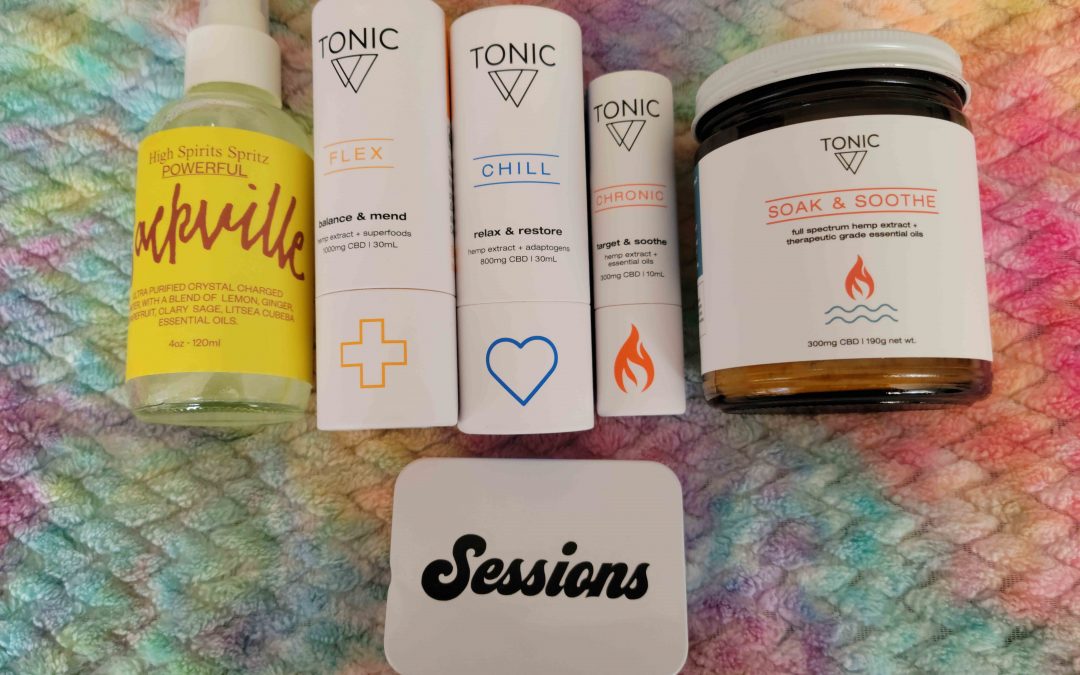 Tonic has become one of my favorite CBD brands. They offer high quality products made with hemp grown on their own organic farm and everything has a great energy to it because they use reiki and sound healing in their fields.
Their Chronic Bath Soak is the best CBD bath soak I have tried. It is an amazing blend of 3 different types of salt, CBD and essential oils and really works to help soothe any aches and pains I'm experiencing that day. It is made with the same blend of oils as their Chronic TONIC which is in a roller-ball that I never leave home without. It is great for targeted pain relief whether at home or on the go.
Both their Flex and Chil tonics are made with a blend of adaptogens along with the CBD so they are great for more than just pain relief. They help to balance your body which I love and everyone needs help with.
If you love crystals and their healing energy as much as I do, then you will love their Powerful Room Spray! It is a blend of citrus essential oils and crystal charged water which makes for a very uplifting spray whenever you need a bit of a pick-me-up or to refresh your space.
I'm looking forward to trying their new Sessions: CBG Pre-Rolls. I'm unable to smoke at home, so whenever I'm headed out on the road I stock up on my favorite pre-rolls to enjoy on my own. CBG has so many amazing properties that I'm really excited to try these out.