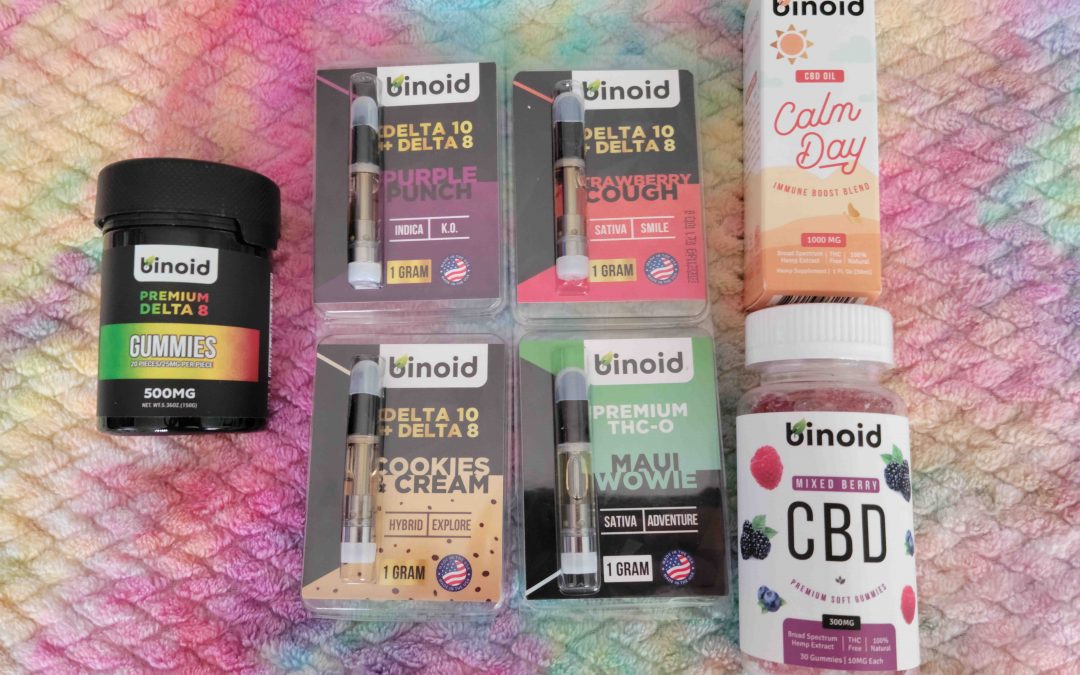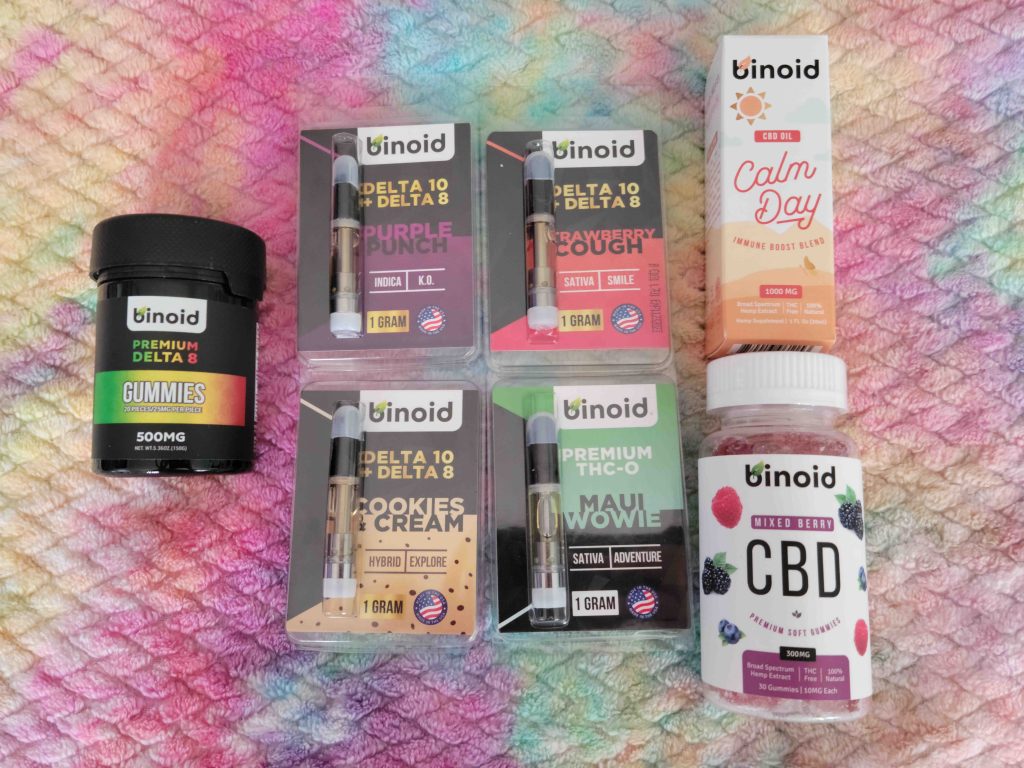 Binoid has a great selection of products whether you are looking for CBD, Delta-8, Delta-9 or many others.
I like to use their Calm Day tincture daily to help boost my immune system while reducing inflammation. Their CBD gummies are great to keep in my purse for when I need a dose while on the go, but don't leave them in the car during these hot summer days because they will become a sticky mess lol
If you're looking for some great vapes, then look no further! I love bringing them with me while I'm traveling to help me relax once I'm done driving for the day. They also have Delta-8 in gummy form, tinctures and capsules, although I have not yet tried the tinctures or capsules, perhaps when I place my next order 😉
Not pictured here, I also love their Delta-8 Nightberry Gummies to help me sleep at night, but be warned, they will sell out as they only offer them in limited quantities.