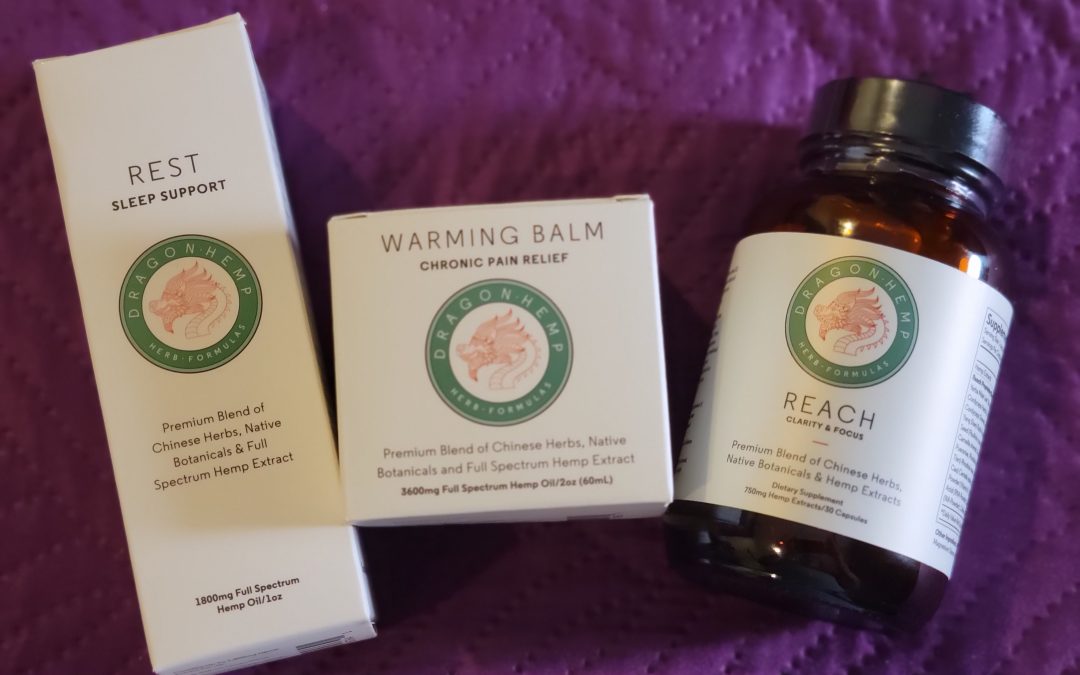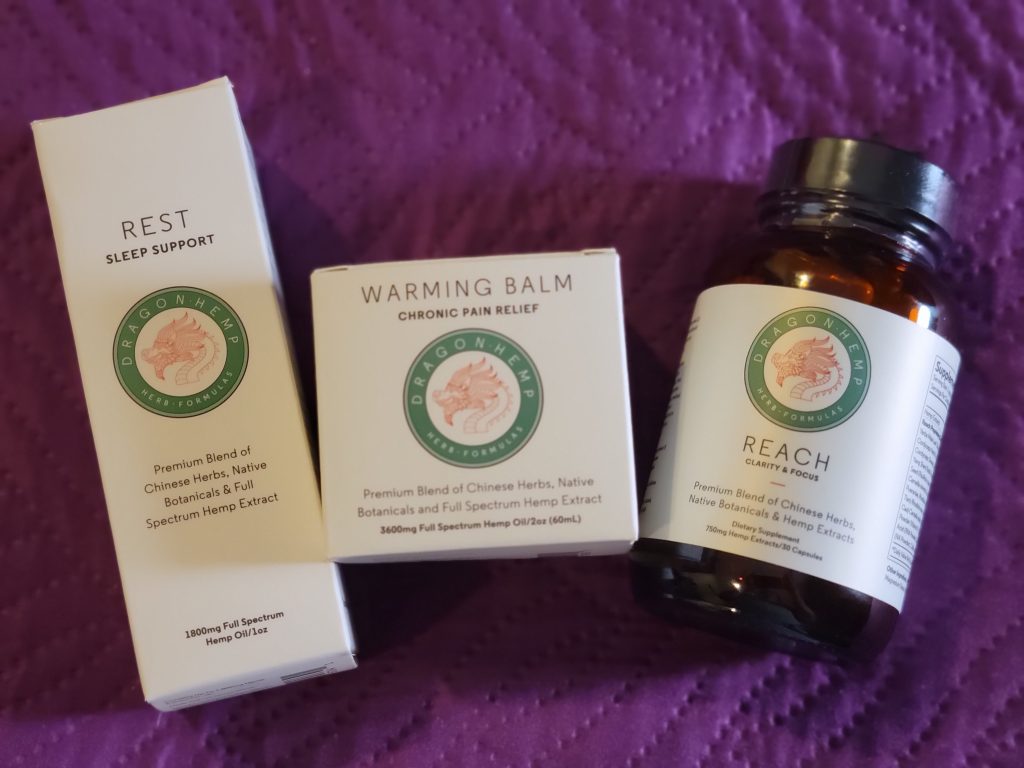 I was recently introduced to Dragon Hemp products and fell in love. The combination of hemp with Chinese herbs make for great multipurpose products. I'm excited to take a trip out to their new store the next time that I make it to the East Coast.
I take Reach every morning to help with focus and clarity. The adaptogens in it also make it great for the immune system.
Rest has been a great addition to my nightly routine. It helps me to wind down at night with the combination of CBD, CBN and other herbs. Their Relief capsules are also great at night for helping to keep away the random aches and pains that I get. I can definitely notice if I go a night without it.
The warming balm is not something that I use every day, but I do use it when I have targeted pain. The warming of the balm helps it to penetrate the skin and have a deeper healing effect and it's meant for chronic pain. I look forward to also trying their cooling balm when I place my next order as the cooling effect can be more beneficial for acute pain and injuries that aren't chronic.